"No matter how long the winter, spring is sure to follow". I've been trying to remind myself of this (oh-so-true) proverb! My girl
Ali
was nice enough to shot these photos of me while we froze our butts off last week. Literally, I was slipping around in snow and holding on to her to stay on my feet. So thankful to have blogging friends who are also uber talented photogs!
It's times like these that I can only laugh and think that fate landed this Florida girl in Wisconsin. This week is actually the 5 year anniversary of my move to the Midwest! It's hard to believe how much life has changed since then. Gaining independence while moving somewhere thousands of miles from home, career shifts, and a fiance! It's crazy how much can happen in the course of a few short years.
Life is good my friends, even if by this time of year I can't come up with any more creative ways to style a chunky cable cream sweater! Thank god for colorful cold weather accessories!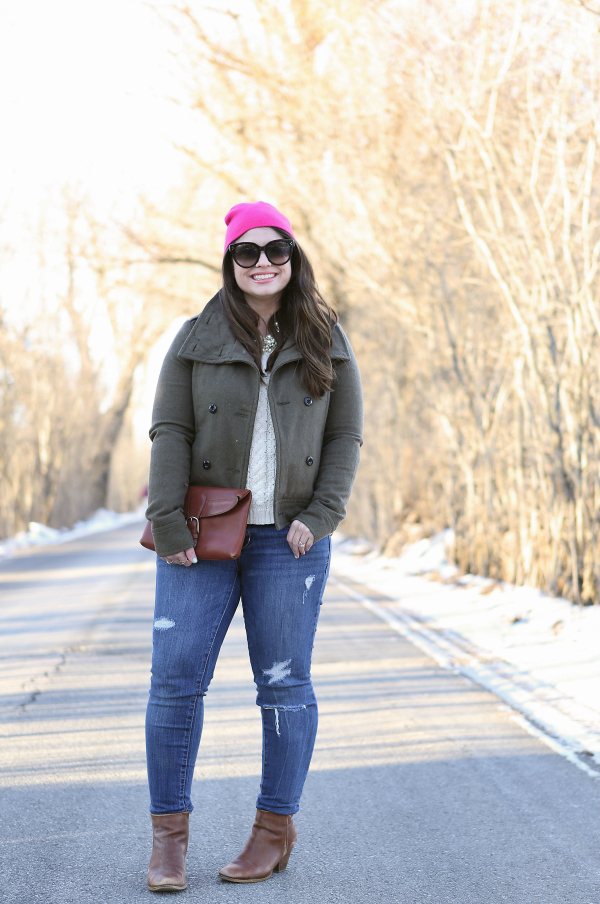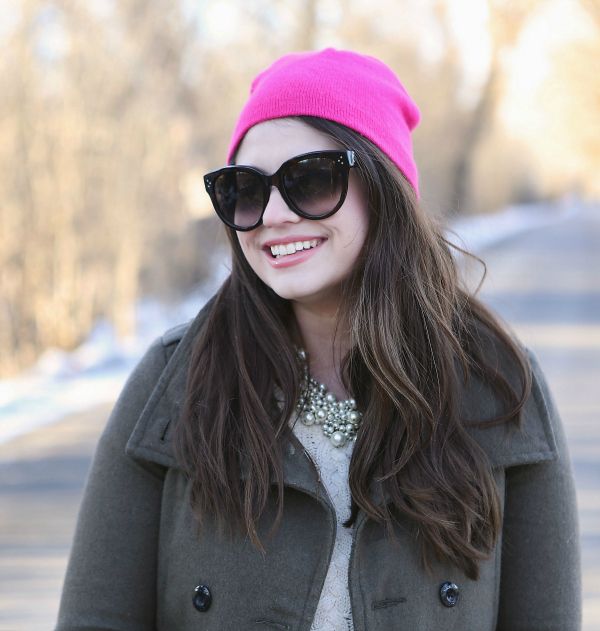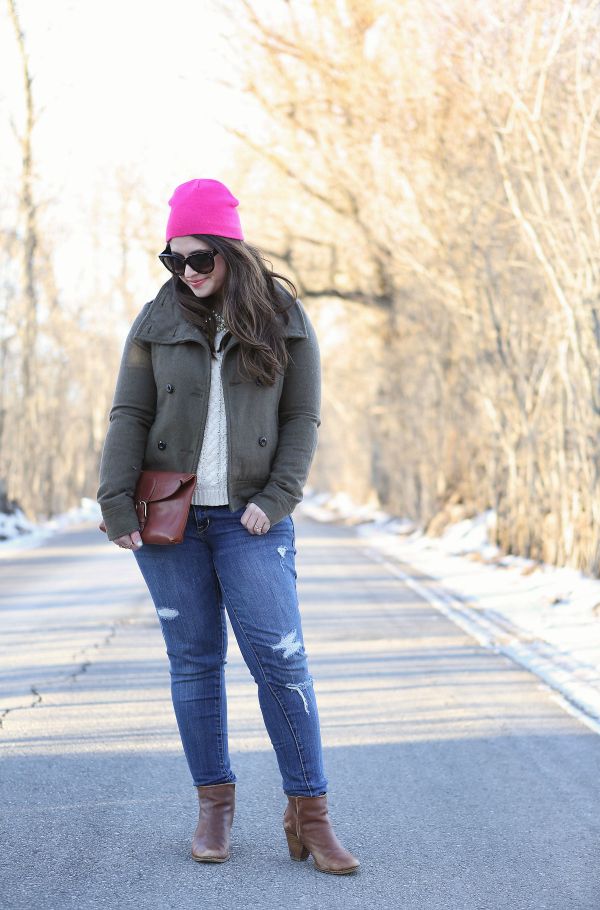 Cable Sweater: Aerie (similar) | Distressed Denim: Aeropostale (similar) | Olive Green Wool Coat: Roxy (similar) | Leather Ankle Boots: Splendid (similar) | Pink Beanie: H&M (similar) | Pearl Necklace: Forever 21 (similar) | Chloe Audrey Sunglasses: Smart Buy Sunglasses (similar) | Leather Clutch: similar
I spent some time in the great outdoors this weekend with Kyle. A nice walk in the woods and fresh air was much needed! I'm so glad we both share a joy for being outside in nature. It's the perfect remedy for a stressful week!
What did you do this weekend?
xoxo, lauren