With the dawn of Spring comes the start of mimosa season. Bring on the brunches, bridal showers, and just-because weekend celebrations. I fully support finding the little things to celebrate. From March Madness bracket wins to hitting the t-minus 7 months till the wedding mark. Mimosa bars are a staple for morning & afternoon entertaining. I mean, I love who doesn't love a little juice with their champagne.
I've created 3 different combinations - each equally as delicious. Next time you're hosing brunch set up a DIY mimosa bar- filled with different juices, frozen berries to keep the libations chilled and freshly cut florals. Cheers!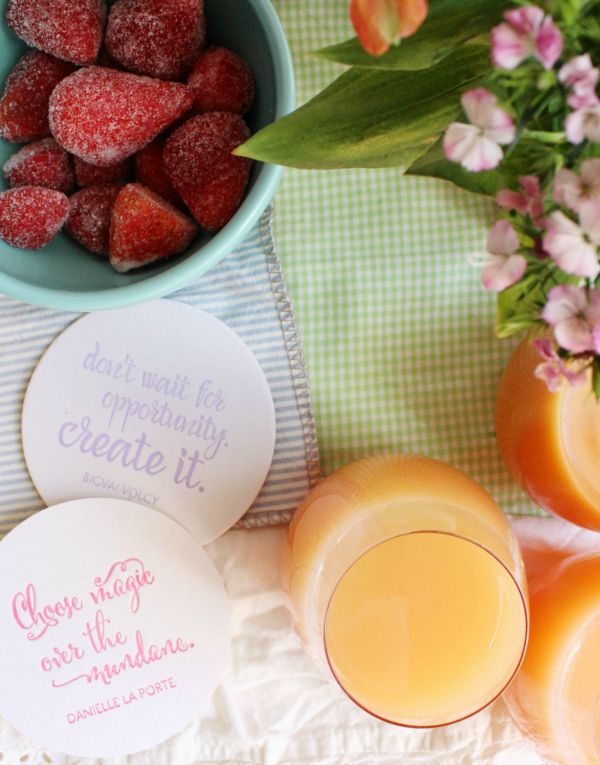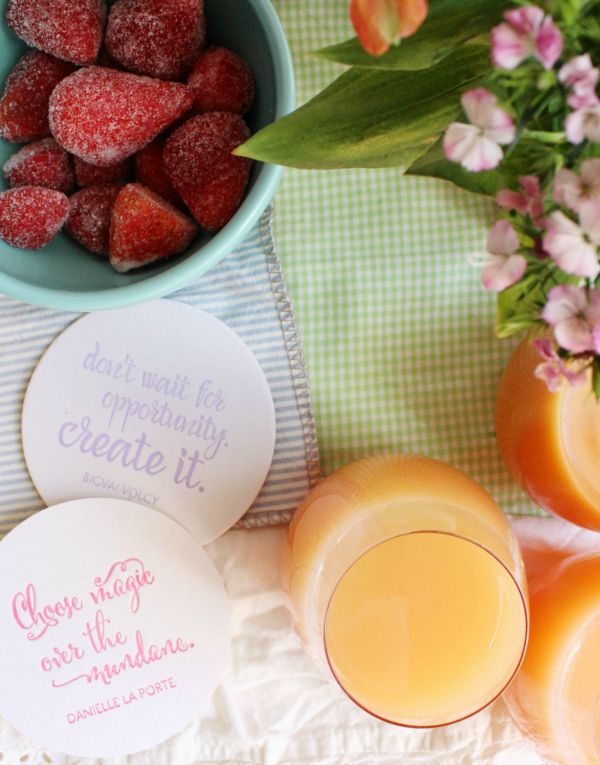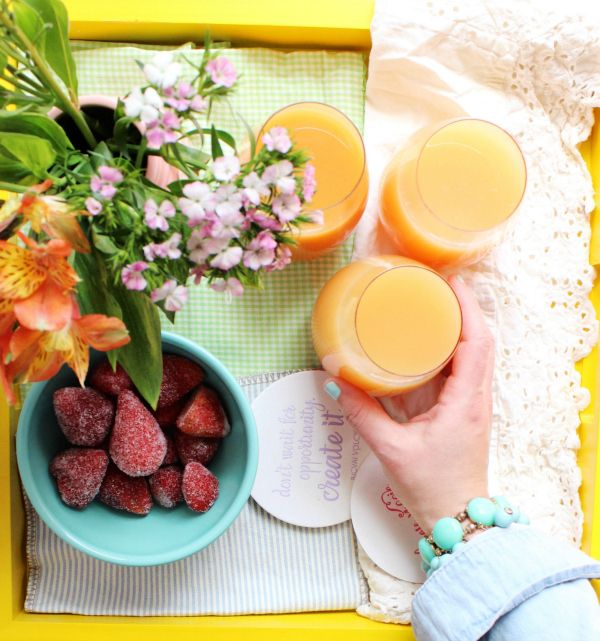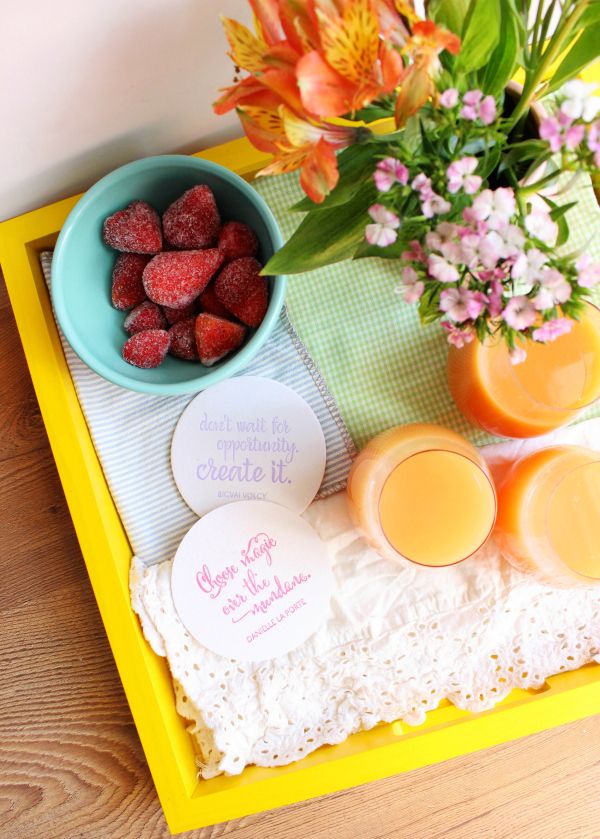 Brunch Mimosas 3 Ways:
Tropical Mimosas-
Mango, Guava & Passion Fruit Juice (Naked Juice has a great version of this)
Sparkling Wine
Garnish with frozen pineapple
Florida Sunrise Mimosas-
Grapefruit Juice
Sparkling Wine
Dash of Grenadine at the bottom to balance out the tartness
Sweet Strawberry Orange Mimosas
Strawberry Orange Juice
Sparkling Wine
Garnish with frozen strawberry
Side note: I love a drier Brut champagne to balance out the sweetness of the juice, but if you want something more decadent go for the Supmante!
Why don't you gather your favorite ladies together for a DIY mimosa bar - have everyone bring a dish to share (bagels, pastries, bacon.. are you hungry yet?!).
xoxo, lauren